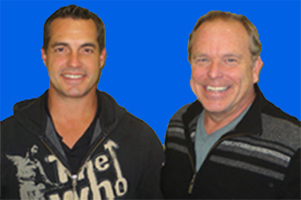 Pemrick Fronk Casting is an independent Casting Company established in 1995 and have been in the same location in Sherman Oaks, California for over 16 years and counting.  The company consists of two founders,
Casting Directors Donald Paul Pemrick C.S.A. and Dean E. Fronk C.S.A.
.  Pemrick and Fronk have a combined fifty plus years Casting experience covering all aspects of the casting spectrum:  Independent film, Studio film, Television, Music Videos, Promotionals/Industrials, Commercials, Voice-over and New Media ventures.  Their offices are located in the heart of the valley in the Penthouse on Ventura Blvd. with convenient parking and easy access to all major freeways and areas throughout Los Angeles.  Pemrick/Fronk believe that the audition process is achieved best in an actor friendly environment. Their resume includes many of the finest actors today and they are always looking for the actors of tomorrow.